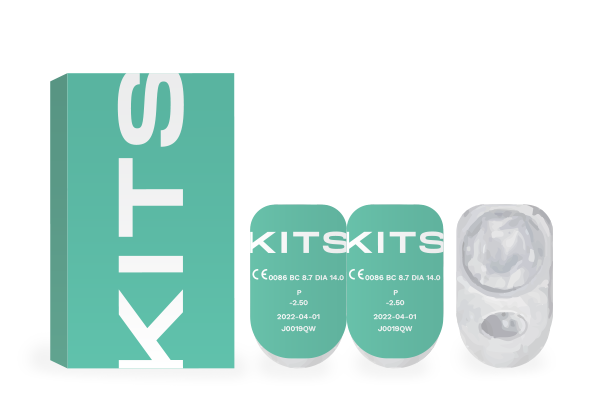 Our Contact Lenses:
Whatever your contact lens requirement, we have it at KITS.
KITS offers you a choice of all top brands in any prescription (including up to 250,000 unique items), or our own line of KITS silicone hydrogel contact lenses.
We made KITS Silicone Hydrogel Contact Lenses to give you the best technology on the market, in a brand you can trust, at fraction of the cost of other manufacturers. Both KITS MONTHLIES and KITS DAILIES are made with Silicone Hydrogel to give you a more complete, all day coverage whether you prefer the monthly or daily modality.
SHOP NOW
Our Eyeglasses and Sunglasses:
Whatever your eyewear requirement, we have it at KITS.
Our KITS eyewear collections cover every shape, size and color. We have no patience for pretentious eyewear shops that put you in a box with 5 frame options to choose from. We're building frames for your unique face-shape, and your unique style. That means we'll need to have thousands of styles for you to choose from. Our commitment is for you to find exactly what you need, right here. We're starting with over 250 eyeglass SKUs across 3 lines and are already excited to announce hundreds of new frames coming in the months ahead. If you can't find a shape or style here let us know, and we'll get right to work building it for you.
SHOP NOW
Our eyewear lines include:
THE KITS COLLECTION:
Every frame in our KITS COLLECTION starts from an idea in our Vancouver design house. We take inspiration from timeless styles throughout the ages and bring them into today. Handmade, we consider every aspect of each piece, from the beautiful Italian acetates to the finer details and fit of the frames.
SHOP NOW
KITS STHLM:
We met Steffen and Lars serendipitously while developing KITS in Europe. Since then over multiple visits to their design shop in Stockholm we have built and selected the initial KITS STHLM line together. Each frame was created in Old Town (Gamla Stan) Stockholm, embraces the best of Scandinavian design, and is handmade in Italy, Japan, or China.
SHOP NOW
KITS Friendly Universe:
With a hat-tip to the laidback West Coast lifestyle the founders have come to embrace (truth be told we're all originally from the East Coast), every frame in our Friendly Universe collection is designed in Vancouver, and meticulously handcrafted in California by Daniel, a third generation legend in the handmade eyewear industry.
SHOP NOW
we stand behind our products
At KITS, we stand behind our products with a 365-day prescription exchange, a 30-day no-questions-asked return policy, and fast free shipping on all purchases and returns.